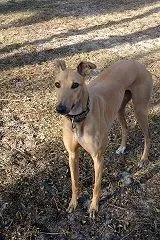 CANINE INFLUENZA
Canine influenza is a highly contagious viral infection affecting dogs. Two strains of canine influenza have been identified in the US: H3N8, H3N2.
* H3N8 was first identified in Florida in racing greyhounds. It was thought this strain developed from an equine H3N8 that jumped from horses to dogs.
* H3N2 was first found in the US in March 2015 following an outbreak of respiratory illness in dogs in the Chicago area. In May 2017, H3N2 was diagnosed in dogs in Florida, Georgia, North Carolina, South Carolina, Texas, Kentucky, Tennessee, Missouri, Louisiana and Illinois.
Transmission
The flu is transmitted through secretions from:
Dogs can also be exposed in close contact with infected dogs in places such as:
kennels

groomers

day care facilities

shelters
The virus can also be spread through objects such as:
bowls

collars

leashes

blankets and bedding


people that have been in contact with infected dogs
Good cleaning habits can help stop the spread of the disease. Canine influenza is not transmittable to humans, but the virus can remain viable (alive and able to infect) on surfaces for up to 48 hours, including clothing for 24 hours and hands for 12 hours.
Clinical Signs and Symptoms
Virtually all dogs exposed to the virus become infected, with approximately 80% developing clinical signs. The 20% that do not show signs can still shed the virus and spread disease.
Like other viruses, influenza causes acute respiratory infection. There is NO "season" for canine influenza and infections can occur any time of the year. The most common sign is a cough that persists for around 10-20 days.
Dogs may present with:
wet or dry cough

nasal discharge

sneezing

lethargy

anorexia
Vaccines are available against both strains. The vaccine must be boostered 3 weeks after the initial vaccine and given yearly thereafter.