Treat your pet to a vacation at South Trail Animal Hospital
Here at South Trail Animal Hospital we take the utmost care of your pet while you are away!
We will provide blankets and pillows for a comfortable stay

We feed Science Diet maintenance or you can bring your own food for a more "at home" meal

Inside facility to keep pets out of the elements

Pets get "one on one" time with a technician while they run and play in our fenced backyard three times a day

Caring staff offer "Playtime" or "Snuggle time" indoors or outdoors

A boarding physical by a doctor will be completed on the day of arrival

Our kennel staff care for pet through the day

In case your pet needs medical attention while in our care, a doctor is always on staff!

We love our furry friends and want everyone to remain healthy while boarding. That's why we require all of our guests to be free of parasites and be up to date on all vaccinations at the time of their stay.
.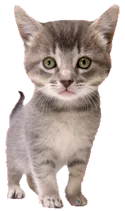 Call us to receive more information.
*Reservation is required